<!- mfunc feat_school ->
Featured Programs:
Sponsored School(s)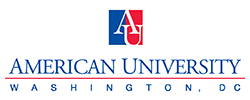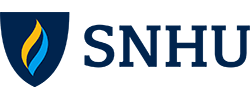 <!- /mfunc feat_school ->
Students who are considering a master's degree in psychology will discover that this graduate degree will open up new vistas of career opportunities in psychology, mental health counseling and related professions.
A master's degree in psychology is a two year degree that may be either a master of arts or a master of science. The MA in psychology generally will have a stronger focus on the liberal arts, and an MS will indicate more of a concentration on sciences and research.
Some master's programs may offer a terminal degree. This means that the master's in psychology is intended to be your final degree before you start to practice in a speciality of psychology, such as clinical, counseling or addiction psychology.
Other master's programs often serve as good background in psychology, before you go on to earn your doctorate in psychology, which is usually required to work in academia or in private practice.
Why Earn a Psychology Master's
Getting your master's degree in psychology will give you many exciting, rewarding career options that allow you to help other people and earn a good wage. Although earning a doctorate is necessary to advance in many areas of psychology, there are some specialties where a master's is sufficient. For example:
Forensics: Learn how to use the principles of psychology in the criminal justice and legal systems. Help judges, attorneys and various legal specialists to better understand the underlying psychological aspects of a criminal case. Many forensic psychologists will testify as expert witnesses in court. You may specialize further in civil, criminal or family cases.
Industrial/organizational: Apply psychological principles to the workplace. You will use your training and research skills to solve work based problems and improve the quality of life in the workplace. I/O psychologists study workplace productivity, employee working styles, and how to improve employee morale. They will work with management on hiring policies, how to screen employees more effectively, and employe retention.
Counseling: You can work in a limited capacity as a counseling psychologist with your master's, if you are under the supervision of a psychologist with a doctorate. You will help your patients to understand and deal with their personal problems, such as issues in the home, community or workplace. With a master's degree, you also may work as a marriage and family therapist, and help couples to work through their relationship problems.
Featured Online Master's in Psychology
Some of the master's degrees that you can earn in the field of psychology without a GRE requirement include the following:
SMU (Southern Methodist University) Department of Psychology consists of nationally recognized faculty members with various research programs in a variety of areas. No GRE is not required.
The University of North Dakota offers a Master of Arts in Forensic Psychology program which is online and requires NO GRE.
Master of Arts in Psychology: Northcentral University offers this master's degree that will give you a solid insight into the behavior of people. You will learn how to develop your critical thinking skills as well as your skills in writing and research to analyze the principles of psychology and to apply them to social, personal and organizational issues.
Master of Arts in Health Psychology: This specialization from Northcentral University will give you a deep understanding of the many factors that influence the physical and psychological issues surrounding health and illness. You will need to take classes in health psychology, stress and coping and behavioral nutrition, among others.
Master of Arts in Industrial Organizational Psychology: This specialization from Northcentral University will give you an understanding of people in their working lives. The training in this master's program is given in how to conduct basic and applied research to both organizational and human resource management concerns.
Master of Arts in Gender Diversity Studies: This specialization from Northcentral University will give you a deep understanding of the cultural, social and biological foundations of human sexuality, sexual orientation and gender. This is a specialization of the general master's in psychology degree from the university.
Master of Science in Psychology: You will obtain a grounding in the basics of psychology from the University of Phoenix, and you will also learn the skills for evaluating human behavior and applying theory in a direct fashion to the experience of humans. You will help people and groups to function in a more effective fashion; and will understand the impact of outer influences on our motivations and interactions.
Master of Science in Psychology: You can earn at Capella University your Master of Science in Psychology in the following fields: Applied Behavior Analysis; Child and Adolescent Development; Clinical Psychology; Counseling Psychology; Educational Psychology; General Addiction Psychology; General Mental Health Counseling; and General and Family/Marriage Counseling.  Capella is top featured university in our online masters' degree report for 2017.
Master of Science in Psychology: California Southern University offers this psychology program that will provide you with the strongest background possible in this dynamic field. If you have a background in this field, or if you just want to learn about psychology in a postgraduate setting, this program will help you to meet your goals. You can choose to study sports psychology, chemical dependency, industrial psychology, or pastoral counseling.
Master of Science in Applied Psychology: This program from Sacred Heart University draws from the strong belief that achievement in many types of industries and fields starts with a strong grasp of people and how they behave. This online degree will help you to apply the latest psychology theories to business situations in the real world. You will learn how to best motivate people and organizations, how to assess performance and how to counsel people who need assistance.
Master of Arts in Forensic Psychology: Do you want to help psychiatric patients? Aid families that are in crisis? Then you should consider getting a master's degree in forensic psychology from The Chicago School of Professional Psychology. In this exciting career, you will have many opportunities to practice your skills in many areas, such as the justice system, child protection services, juvenile justice and civil matters.
Master of Arts in Industrial/Organizational Psychology: With this degree from The Chicago School of Professional Psychology, you will be able to apply proven psychological principles to the real business world. You will be able to affect not just people with this degree, but entire organizations. You also will have the skills to increase the effectiveness of employees and to promote success throughout the company.
Master of Arts in Forensic Psychology: Offered by the University of North Dakota, will prepare you to effectively apply psychology to legal systems and also businesses. This program stresses how you can relate psychological evaluations to both the criminal justice and the social service system in the US. You will gain advanced knowledge of psychological concepts and theories, as well as strong analytical, statistical and evaluation abilities.
Master of Science in Psychology: This degree from Palo Alto University offers you a greatly structured, one or two year degree that will help you to find major career options in business, counseling and community college education. The classes are taught by accomplished instructors with years of experience in academia. Once you graduate from this program, you will be admitted into the Ph.D. program in clinical psychology and be a second year student in that program.
Master of Applied Industrial/Organizational Psychology: This program from Colorado State University studies how people in businesses and organizations behave to determine the best ways to boost productivity and performance. You will learn how to utilize measurement and research skills to solve most common workplace problems. and how to apply key psychological principles to HR and leadership problems in many organizations. This is a degree that is strongly oriented towards practitioners and will provide you with a practical knowledge and skills that are focused on consulting and research.
Master of Arts in Educational Psychology: This degree from Ball State University is a strong degree choice in psychology if you are working in psychology in an educational institution. This is a 30 credit hour program that can be completed online in two years. There are three specializations: gifted and talented, human development, and statistical and research methods.
Master of Arts in Educational Psychology: Offered from the University of Northern Colorado, this degree is very valuable for a broad diversity of professionals, such as teachers who want to develop their own instruction philosophy. It also is very useful for professionals who want to do research on human motivation and research. Consultants who want to work in occupational learning will also find this degree stimulating and rewarding.
Master of Arts in Counseling Psychology: This degree from National University provides you with the pathway to enter the field of professional counseling. This program features all of the core courses that MA counseling students need to take. You also have the option of specializing in marriage and therapy, as well.
Popular Career Paths for Psychology Master's
Earning your master's degree in psychology will provide you with many dynamic career possibilities in the psychology and mental health fields. Demand in these occupations are rising in America, thus you will have plenty of jobs to choose from in these roles:
Psychologist
Psychologists study emotional, cognitive and social processes that influence behavior. They do so by observing, interpreting and recording how people and clients relate to one another and their overall environment.
Your exact duties will depend upon your speciality in psychology, but typical job duties include:
Conducting scientific studies of brain function and human behavior
Collect large amounts of behavioral information through interviews of clients, observing them, taking surveys and other methods
Identify the emotional, psychological, behavioral and organizational issues and then provide a diagnosis of the disorder
Discuss various treatment options with clients
Compose research papers, articles and reports to share findings
When you earn your master's in psychology, you will need to decide which type of psychology you want to study. The most common types of psychologist today include:
Clinical: Assess, diagnose and treat various mental health disorders. Can be either short term personal problems or more serious, chronic mental health problems.
Health: Study how psychological problems affect health and illness. There is a strong correlation between poor mental health and poor health; you can help your patients to understand how to improve both.
Counseling: Help patients to better understand their personal problems and how those problems can negatively affect their lives.
Developmental: Study the progress and development of psychology throughout the lifespan.
Forensic: Use principles of psychology in the criminal and legal systems to assist legal professionals and judges to have a better understanding criminal and civil cases.
Industrial/organizational: Use principles of psychology to solve work problems and to improve work life quality.
School: Use modern psychological principles to work with students who have educational and developmental disorders.
Job demand for all psychologists will rise by an impressive 19% by 2024, as more patients will have access to health insurance. This is leading to a strong increase in need for various types of psychologist. The median salary is $72,580.
Mental Health Counselor and Marriage and Family Therapist
Mental health counselors and marriage and family therapists assist people in managing and overcoming their mental and emotional problems. They listen carefully to their clients and ask probing questions to assist them to better understand their problems. The end goal is to help clients to devise new strategies to improve their lives both personally and professionally.
Typical duties of mental health counselors and marriage and family therapists include:
Diagnosing and treating mental and emotional problems. Some of the most common that you will treat are depression and anxiety.
Encourage your clients to talk about their experiences and emotions so that they can better deal with and process them.
Help clients to work through their reactions to life problems, such as divorce or job loss.
Assist clients through complex processes to make good decisions in their lives
Teach them how to develop new skills to alter their behavior patterns
You will use many modern techniques and tools to assist your clients to deal with their problems. For example, you may use cognitive behavioral therapy to help clients to better grasp negative, harmful thoughts and feelings. You then will teach them how to replace them with more positive ones.
Mental health counselors also will use advanced cognitive behavioral therapy to teach patients how to get rid of negative and damaging behaviors and to replace them with ones that are more productive.
Demand in this field is poised to rise by a strong 19% by 2024, which is much faster than average. As with psychologists, there are more people today with health insurance, and mental health coverage is required under these policies. As more people are making use of their insurance benefits, we expect there will be more need for mental health counselors and marriage and family therapists.
The median pay for marriage and family therapists was $48,600 in 2015. Those with their master's or doctoral degree in psychology may earn as much as $82,000 per year.
References
Mental Health Counselors and Marriage and Family Therapists (2015, Dec. 17). Retrieved from https://www.bls.gov/ooh/community-and-social-service/mental-health-counselors-and-marriage-and-family-therapists.htm#tab-2
Psychologists. (2015, Dec. 17). Retrieved from https://www.bls.gov/ooh/life-physical-and-social-science/psychologists.htm#tab-2