<!- mfunc feat_school ->
Featured Programs:
Sponsored School(s)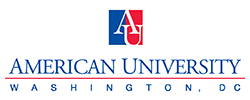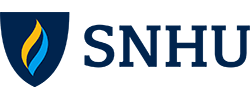 <!- /mfunc feat_school ->
The counseling field is wide ranging and a career in this field can take you in many directions, all of which can make a great impact on people's lives. If you are interested in a career in counseling, you can focus your master's in counseling on business issues, academic issues, or personal issues. Practicing counselors may be employed in professional clinical offices, corporate offices, or in academic institutions assisting school-aged youth.
Many professionals are choosing to work in mental health counseling today because there are ample job opportunities available, and demand is set to only increase in the next decade.
Why Earn a Master's in Counseling
One of the biggest questions people have when they consider a master's degree is, what will my job prospects be? For students earning their master's in counseling, you will see bright career prospects. The Bureau of Labor Statistics reports that the numbers of available openings for counselors and psychologists in the coming years will be more than the numbers graduating from American universities.
Second, as you are taking your core classes in the counseling master's program, you can choose to specialize in several different areas of counseling, if you so choose.
At Indiana Wesleyan University, you can choose from the following specializations in counseling:
Clinical addiction counseling
Mental health counseling
Community counseling
Marriage and family therapy
School counseling
Student development administration
Based upon your experience and interests, you can choose to work with specific groups of patients and clients in the above specializations.
Third, most professionals who obtain their master's in counseling enjoy the ability to help people to improve their lives.
Counselors, for example, who help children to work through the aftermath of physical or sexual abuse help these young people to have a normal life. Most counselors feel an immense sense of satisfaction in aiding their recovery process.
Lastly, many counselors are able to greatly expand their professional network by attending graduate school. It always helps to have a large network of like-minded professionals who can give you the inside track on good job opportunities. You also can increase your theoretical knowledge of counseling by interacting with your classmates and professors.
Featured Online Master's in Counseling
Master of Science in Counseling Psychology: Capella University is designed to use the latest research in psychology and modern technology to best analyze a client's condition and to assess which efforts make the greatest likelihood of improvement for them. Coursework includes theories, group counseling, testing, and lifespan development.
Master of Science in General Mental Health Counseling: The online masters degree offered at Capella University prepare the student for clinical employment and provides the experience and skill necessary to perform that job. The program includes various teaching tools, such as online courses, conducting residencies, and personal experience in the workplace.
Master of Science in General Marriage and Family Counseling/Therapy from Capella University. The skills needed to counsel couples and families will be developed while obtaining this degree. Issues involve school behavioral issues, home violence resolution, marital conflicts revolving finances, abuse, infidelity, and many others. There is work done in counseling, group therapy and mediation when necessary. Capella is featured as a school in the 2017 report of Online Master's Degree Programs.
Master in Psychology in Crisis Management and Response: Walden University expects this one and a half year program to bring the student to the level of practitioner, comfortable with dealing with crisis management and response. Courses teaching this are: psychology of terrorism, observational strategies, conflict resolution, and disaster crisis and trauma.
Master of Science in Mental Health Counseling from Walden University takes attention to the cultural differences that are comprised in a person's mental health outlook. Being aware of how that impacts people differently will improve the counselor's ability to help them. There are two specializations offered under this general degree, and those include forensic counseling, and trauma and crisis counseling.
Master of Science in Counseling Psychology: California Baptist University has the option to graduate with the MS in Counseling Psychology and the MA in Counseling Ministry for students looking for the dual specialization. The degrees offered here are built on a highly experienced faculty, and maintaining a high level of importance of clinical experience. In the learning process, this better equip the students to handle patients and their issues from the beginning.
Master of Arts in Counseling Ministry from California Baptist University offers a unique program that specializes in counseling focused on Christian principles and in a congregational setting. They focus on deriving church-based ideals in problem solving, and also on building the kind of ministries that bring real value to those churches.
Master of Education in School Counseling from Lamar University: The degree consists of various elements of school counseling, including special education, gifted education, and development with counseling. Their faculty are focused on research that impacts the counseling field, in many fields and in many parts of the world.
Master of Science in Professional Counseling: Grand Canyon University's degree program meets all standards for licensing exams and accreditation. Their curriculum includes psychotherapy, career development counseling, tests and appraisal, and trauma counseling.
Master of Science in Addiction Counseling: The Grand Canyon University offers a program for people desiring advanced education in the skills to treat people who suffer from substance abuse or dependency disorders. Courses include family issues, diagnostics, counseling chemically dependent adolescents, and co-occurring disorders.
A Master of Arts in Counseling-Clinical Mental Health is available from Wake Forest University. This program highlights the clinical skills required to provide the kind of compassionate care necessary to the clients of this field. They work toward supporting learning through modern technology, which values student interaction with each other as well as the instructors. This additional benefit is one thing most people would expect to suffer by attending school online.
The Master of Arts in Counseling-School Counseling from Wake Forest University is a program that believes strongly in the professional counselor's value to society, by working to improve the overall stability of humankind. Their models are built around their proven course of objectives, that when completed, produces graduates that excel in their communities.
Earning a Master of Arts in Counseling degree from Seton Hall University brings the experience of a program that has been preparing counselors for over 30 years. Their online mission is to provide "anytime, anywhere" education, yet are built to the same high standards as their campus programs.
The Master of Arts in Professional Counseling degree offered at Liberty University is designed to bring a student up to a complete comfort and understanding of the issues related to counseling in the various environments they may be working after graduation. They will be prepared for all licensing exams, and have a intense knowledge of the fundamentals of counseling. They offer intensive summer sessions for people who are trying to complete their degree faster.
Popular Career Paths for Master's in Counseling
Getting your master's in counseling will open the door to many personally and financially rewarding career opportunities. These various jobs include:
Guidance counselor
Family therapist
Marriage counselor
Trauma therapist
Career Counselor
Addiction Counselor
Special Education Counselor
Behavioral Disorders Counselor
In these many fields, the pay ranges vary based on level of expertise or specialization, but the national averages seem to fall in the $55,000 range for most general practitioners, an up to an average in the upper $60,000 range for some specialized fields, such as trauma therapists.  As the generational shifts continue, the support of therapy and counseling continues to enjoy greater and greater acceptability by the public.
This field will continue to grow in the future, causing anticipated high prospects for employment possibilities. The increased pressure on the medical system in our country will also have a probable positive impact of future employability of counselors. As insurance companies continue to fight smaller payments for covered services, they will continue to encourage therapists and counselors over much more expensive psychologists and psychiatrists.
More details about some of these career choices with a master's in counseling include:
Mental Health Counselor
Mental health counselors work with people with personal and emotional problems from all areas of life. Some of your most common clients will include people who are struggling with marital problems, college students who are under stress, and working professionals suffering from depression and anxiety.
You will apply real life experiences in many cases when you are providing advice and making bonds with clients that can improve their lives.
In addition, mental health counselors work with clients to determine the best treatment for their issues. In some cases, you may work together with psychiatrists or social workers to coordinate care. The three of you may also work together to refer clients to support groups and sometimes in patient treatment.
Some mental health counselors also open their own practices. If that is the case, you will need to have excellent marketing and public relations skills to find new clients. It also is important to have financial management and administrative skills to work with insurance companies to get compensation for services rendered.
Mental health counselors have only a 2.8% unemployment rate as of 2015, and a median salary of $41,880.
Marriage and Family Therapist
You also may focus your counseling career specifically on couples who are having trouble with their marriage. You may engage in both individual and couple therapy, as you listen to your clients' problems, and ask them questions so that they have a better understanding of their feelings. Once you have learned about their relationship and personalities, you then can help them to develop effective strategies to solve problems and reduce tension.
One of the differences with marriage and family therapy is that it is more of a family centered treatment perspective. This is the case even when you are treating an individual. You will be constantly evaluating family roles and development and will work to understand how the family of the client affects their relationships and mental health. You may also address emotional problems including low self esteem, addiction, stress and substance abuse.
The median wage for marriage and family therapists in 2015 was $48,600. There will be a major increase in job demand by 2024, with at least 19% growth in jobs available.
Social Worker
Some professionals who have a master's degree in counseling may choose to enter the field of social work. Most often these workers have a bachelor's of science in social work, and then earn their counseling degree so that they can offer counseling expertise to their clients in the social services field.
Social workers usually do some or all of the following:
Assess the needs of clients, strengths, weaknesses, situations and support networks
Help your clients to adjust and deal with various challenges in their lives.
Provide rapid response to patient crisis situations, including child abuse and serious mental health problems that crop up unexpectedly
Follow up with your clients to make sure that the situation is improving
Social workers may work with people in all age groups, including children, adults and the elderly. They may also work with those with disabilities, serious health problems and substance addictions. Some social workers also partner with groups, community organizations and legislators to develop new social services programs.
There are several types of social worker specialities you may choose:
Child and family social worker
Clinical social worker
School social worker
Healthcare social worker
Geriatric social worker
Hospice social worker
Mental health and substance abuse social worker
Medical social worker
Social workers generally have a bright economic outlook with a 12% increase in jobs anticipated by 2024. Employment growth for social workers is being driven by more need for social services and healthcare. The level of demand will vary somewhat based upon speciality.
Healthcare and clinical social workers will see a major 19% increase in job demand by 2024; more older Americans will need help to deal with the issues of aging, including medical problems. Substance abuse social workers also will experience 19% demand increase, as more minor drug offenders are being offered counseling instead of jail sentences in some cases.
Median pay for all social workers is $45,900 per year. The top 10% earn more than $76,000 per year.
References