<!- mfunc feat_school ->
Featured Programs:
Sponsored School(s)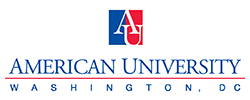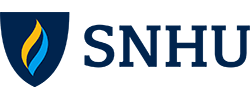 <!- /mfunc feat_school ->
Pursuing a master's level degree in the education field is most commonly done by current educators that are looking to either gain a promotion or to advance their knowledge in their field. In most states, a master degree in an education field is required in order for a person to be eligible to hold administrative positions within the school districts. It is at this level of education that most teachers become fully accredited and thus become part of an elite group of teachers within their school system.
Another advantage is that for most teachers, the union that they belong to determines salaries in many instances based on the level of attained education. So, for many teachers the extra degree means extra salary.
There are many careers available to a person who graduates with a masters degree in the education field. Some of those positions include:
School Administrator
School Counselor
School Teacher
University Department Dean
University Professor
Of the many schools offering a wide variety of educational degrees at the master's level, a listing of some of the best ones is included below, listing the degree with the university that offers the specific program mentioned:
Online Masters of Education Programs No GRE Requirement
Additional Masters in Education Degree Programs Online
Master of Education(M.Ed.): The Northcentral University master's degree program gives the opportunity for completion in one year. In addition they off fifteen areas of specialization within the MEd, indicating a program with a breadth that covers all aspects of education. The program is designed to prepare the graduates for the increased level of authority and responsibility they are looking for by completing their master's level degree in education.
Master of Arts in Education(M.A.):  The University of Phoenix offers online degree programs for the educator interested in improving their skills and becoming more marketable for advancement and promotion. The online program provides three courses of study, curriculum, leadership, and administration. The goal of the classes is to give the teachers the ability to engage their students by using modern academic  research combined with current technologies in new and exciting ways. The University of Phoenix is a pioneer of the online education, and their programs are well respected.
Master of Education(M.Ed.):  The master degree program offered at DeVry University is geared towards K-12 educators.They have concentration areas of curriculum leadership, educational leadership, and educational technology leadership. They also provide the opportunity to create a hybrid program. Depending on your proximity to one of their many campus locations, you have the option of creating a program that involves some of the coursework as an online class and other classes can be done at a physical branch location. Their classes also provide additional experiences with educational research and using proper assessments to increase student performance.
Master of Science in Education(M.S.):  At Capella University there is an extensive list of options for different education degrees that can be studied. They cover all ranges of school areas, including special education, online learning, leadership, education administration, higher education, as well as enrollment management. The program in enrollment management is the only such online program. Studies include enrollment planning and methods to maintain those prospective students. How to attract them, how to get them interested, and how to get them to enroll, are the main goals of a person in this position.   Capella is featured in our online grad programs without the GRE report for 2017.
Master of Science in Education(M.S.): Keiser University is a degree program that provides current educators the opportunity to improve their knowledge and suitability for advancement in into administrative positions. Each student can pick from three specializations, career college administration, leadership, and teaching and learning. They strive to appreciate diversity, while encouraging ethical, professional educators to use advanced skills to improve their classrooms. The coursework also provides the tools necessary to use planning and learning strategies to create a better experience for their students.
Master of Science in Education/Master of Business Administration(M.S./M.B.A.):  Getting you master degree from Keiser University Graduate School will give you the flexibility of a great education with the flexibility and convenience of the online format. This joint degree program is unique because it is tailored to college professionals who strive for futures in academic institution leadership positions.
Master of Science in Education(M.S.): This degree program offered by Walden University is constantly being updated and modernized to reflect the best of what is new and improved in the teaching industry. They include such concepts as professionalism, cultural and diversity-related sensitivity, and how to use classroom results to assess instructional effectiveness. They also have introduced a revolutionary new program to online learners called MobileLearn, which includes podcasted coursework, a Walden app to access all education resources from a smartphone, and course materials made available through iTunes U, on the Apple network.
Master of Education(M.Ed.): Post University offers this program and has an average completion time of only fifteen months. It can be completed in as little as 12 months, or as long as 22 months. It is an online program, so the courses will be all done electronically. They incorporate modern teaching technologies into the classroom and instruct the students how to design curricula that maximizes the potential benefits from all of it. They also transfer of some credits from previous education from other accredited institutions.
Master of Education(M.Ed.): The California University of Pennsylvania provides four master of education degrees, dealing with elementary education, mentally/physically handicapped, reading specialist, and school counseling. The elementary education program applies to people that have undergraduate degrees outside of education that are interested in to get certification for grades PreK-4. The reading specialist program has been developed to address needs of reading development professionals, that is expected to be higher in demand in the near future.
Master of Education(M.Ed.):  Jones International University offers four main specializations, adult education, corporate training, eLearning, and administrative leadership. In addition there are also course offerings for people with different levels of experience. The online nature of the program makes it possible to work the classes around existing work schedules.
Master of Education(M.Ed.):  The degree program at Concordia University Online consists of an online based curriculum that is designed to be completed in just one year.  Besides being convenient it also offers fourteen areas of concentration. They cover school-related subjects such as math, reading, and science, as well as more conceptual topics. These include eLearning, The Inclusive Classroom, and leadership, among others.
Master of Science in Education(M.S.):  The master level degrees in education offered from Drexel University Online cover many specialties in education. You can focus on special education, mathematics, learning technologies, higher education, educational administration, and global education. These options would be worth considering if your goal in advancing your degree is to be able to specialize your focus on one of these areas.
Master of Education(M.Ed.):  If you have an interest in developing your comfort and knowledge of using new technology to maximize learning and retention of your students, then Western Governors University has a degree that may interest you. The Master of Education in Instructional Design does just that with this flexible, online degree program. It instructs on the benefits to curriculum development from new technologies. Instead of developing lesson by lesson, this new coursework creates experts in instructional design.
Master of Education(M.Ed.):  The program at the University of Cincinnati provides areas to focus on depending on the desired goal of the student. Special Education, Educational Leadership, and Curriculum Instruction are choices of specialization. The program takes normally 18-24 months, depending on the program selected and the progress made at completion.
Master of Education(M.Ed.):  The online nature of the program at American College of Education allows for educators to continue working their jobs while pursuing this advanced degree. A benefit is that they will learn many things during the program that they can put to practice in their classrooms immediately. Many find that a significant advantage. Their tuition and fees are low compared to many online programs as well.
Related: