<!- mfunc feat_school ->
Featured Programs:
Sponsored School(s)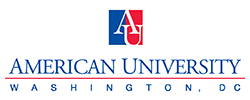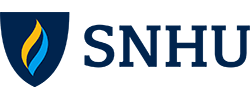 <!- /mfunc feat_school ->
Accounting professionals who yearn to move to the top of the accounting field frequently choose to earn their master's degree in accounting (MAcc). Earning your master's in accounting is a good choice to put you on a dynamic career path in this growing field.
The Masters in Accounting degree may be earned with a number of different emphases such as the MBA with a Concentration in Accounting, the Masters in Professional Accountancy, and the Master of Science in Accounting.  This graduate degree program is geared towards future professionals and a career in public accounting.  It may include graduate business electives as well as core graduate courses in accounting and taxes.
Why Earn an Accounting Masters
For decades, accounting has been considered a reliable and steady profession. But in the last several years, accounting jobs are in larger supply than ever before.
A recent survey by the Graduate Management Admission Council or GMAT stated that of 565 employers surveyed around the globe, 45% intended to hire master of accounting students in 2014. The year before, only 36% intended to hire graduates with this degree.
The most in demand career tracks for master of accounting degrees include:
Taxation: Master's holders are needed to do compliance work on either corporate or individual tax returns. Graduates also are working in detailed tax analysis and working with companies to lower their tax liability. It is believed that corporate and personal tax policies will be changing under a new presidential administration, so this could be an area that will grow even more in the next four years.
Auditing: Auditors are needed more today to examine companies' financial statements to determine if they are accurate and fair. You may work for a public accounting firm, which audits organizations and corporations. Or, you could be employed as an internal auditor that works for a specific company.
Bureau of Labor Statistics data also indicates that the demand for accountants is growing. Its numbers state that accountant and auditor positions will grow by 11% by 2024, which is faster than average. BLS reports that globalization, a growing economy and more complex tax and regulatory structures are going to cause steady, increasing demand for accountants and auditors.
The Bureau further notes that stricter regulations and laws in the financial sector will cause more growth in accounting jobs as companies want to ensure they comply with new regulatory standards. Further, stricter lending standards will increase the importance of tax audits; this is a vital way that companies show that they are creditworthy.
Featured Online Master's in Accounting
Additional Masters in Accounting Options
DeVry University: The College of Business and Management offers half a dozen Masters Degree programs in Accounting including the MBA with a CPA emphasis.  The program is designed to prepare students for a professional career in the field.  Students must have a high school diploma or earned a GED.  There are 90 campuses in 15 US states with headquarters located in Downers Grove, IL.  There are foreign campuses located in Brazil and Canada.
Grand Canyon University: The MBA with an Emphasis in Accounting helps students to prepare for the more advanced positions in accounting management in both the corporate and public sectors.  A Bachelor's Degree and US Citizenship are required to enroll in this program.  The main campus is located in Phoenix, AZ but online degree programs are also available for distance education.
Joseph's College Online: This is a Master of Accountancy degree that is designed for professionals who have a bachelor's degree in business, or if you have taken many business classes and have a strong foundation in business. This program prepares future CPAs to develop their technical competence and communications skills with great integrity. You will take classes in ethics, leadership and accounting, and will prepare you for the next step up the ladder in your accounting career. You will take 36 credit hours to complete this online program.
Kaplan University: There are 5 Master of Science in Accounting programs offered at Kaplan University.  The MS in Accounting Degree program is designed to prepare the student for a professional career in both the private and public sectors.  A high school diploma or GED is required.  There are online programs and 10 campuses located in Iowa, Maryland, and Nebraska.
New England College: This Master of Science in Accounting will ready you with the right mix of professional theory and practice to help to prepare you for the CPA exam and will satisfy the 150 hour requirements of most US states. You will learn the principles and standards of modern accounting and how to apply them in the most accurate fashion to your work. All of your professors are certified CPAs and many of them also are attorneys.
Southern New Hampshire University: The SNHU School of Business offers 3 MBA programs, including an International MBA in Accounting, and 3 Master of Science programs.  The MBA in Accounting program provides students with an opportunity to learn financial reporting and other accounting aspects.  A high school diploma or GED is required.  The main campus was founded in New Hampshire in 1932 and online programs started in 1995.
Strayer University: The MBA with a Concentration in Accounting is designed for business professionals who want to enhance their knowledge and skills in preparation for a career in this field.  Applicants should have their high school diplomas as well as a basic knowledge of accounting software and experience in accounting or business.  Online programs are available and there are over 90 campuses throughout the US.
Cleveland State University offers a Master of Accountancy program designed to prepare students for careers in business, auditing, government and public accounting. The program is fully accredited by the ACCSB International. No GRE is required.
FIU offers a Fast Track schedule Master of Accounting program with convenient schedules, locations and exposure to diverse professionals. AACSB accredited, NO GRE required.
Liberty University: This online Master of Science in Accounting program will ready you to excel as a leader in the accounting field. You will study both national and international accounting practices, and you will also develop the best oral and written skills in specialized accounting techniques. You also will show great familiarity with the latest research methods and scholarship that is most relevant to accounting, auditing and taxation.
Popular Career Paths for Accounting Master's
Masters in Accounting graduates can pursue careers in numerous fields including:
consulting
controlling
government accounting
internal auditing
management accounting
public accounting
tax accounting
Below we have provided more details about popular career options for professionals with their master's degree in accounting:
Accountant or Auditor
These accounting professionals prepare and examine tax and financial documents. They must ensure that all tax and financial records are completely accurate, and that taxes are paid on time. Accountants and auditors are responsible for assessing organizational financial operations and helping to ensure that they run in an efficient manner.
Common job duties for master of accounting holders in accounting and auditor roles include:
Examine tax and financial statements to be sure that they are entirely accurate and are in full compliance with regulations and laws.
Compute accurately all taxes owed, complete tax returns, and be sure that taxes are always paid in full.
Maintain and organize accurate financial records and tax records
Perform assessments of financial operations regularly and make recommendations to upper level management for best practices
One of the important aspects of being an accountant or auditor is to fully explain their tax and financial statement findings. This will include the preparation of detailed reports and meeting in person with managers and clients.
Some accountants and auditors specialize in certain types of industries, or may focus on assurance services or risk management. In your master's program, you will have the opportunity to specialize in various concentrations, depending upon your career goals.
Top end pay for accountants with a master's degree is at least $118,000 per year, according to BLS.
Budget Analyst
A budget analyst is responsible for assisting both public and private companies in the organization of their finances. They are responsible primarily for preparing complex budget reports and monitoring how organizations spend their money.
Typical duties of budget analysts include:
Work in tandem with project and program managers to develop the yearly budget for the organization
Review budget proposals for managers to ensure they are complete, accurate, and in compliance with regulations and laws
Combine departmental and program budgets together into one large budget for the organization, and review all funding requests
Explain recommendations for additional funding to others in the company, the public and legislators as needed
Budget analysts can work in all types of organizations – businesses, universities and governments – and advise them on the best ways to organize their finances.
Budget analysts with advanced degrees will frequently use cost-benefit analyses to review various financial requests, assess any program tradeoffs that are proposed, and explore different ways to fund the organization. They may also need to review past annual budgets and research financial and economic developments that affect income and expenditures for the entity.
Budget analyst job demand will increase by 3% by 2024, which is slower than average. There is slower growth at the federal level due to budget cuts, but some state and local governments will be hiring more budget analysts as revenues increase. The median salary in this field is $71,590.
BLS reports that budget analysts in the following sectors earn these median salaries:
Scientific, professional and technical services: $79,580
Federal government: $77,230
Local government: $67,230
State government: $65,480
Educational services: $62,630
Financial Analyst
Financial analysts provide vital guidance and advice to companies as they are deciding how to invest their funds. They are mostly responsible for assessing the performance of all types of investments, including stocks and bonds.
Financial analysts will do the following in most positions:
Recommend investments and collections of investments
Evaluate financial data both in the present and historical to make investment recommendations
Study business and economic trends so they can provide accurate advice to clients
Examine the financial statements of a company to determine value
Financial analysts frequently have a strong background in accounting, and they often work in banks, mutual funds, securities firms and pension funds.
Job demand for financial analysts will increase by 12% by 2024. This is faster than average job growth. There are more financial products available in the global market, and in depth knowledge of these products and individual world markets is driving job demand.
References