<!- mfunc feat_school ->
Featured Programs:
Sponsored School(s)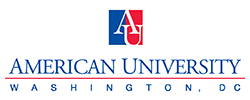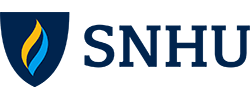 <!- /mfunc feat_school ->
Earning a master's degree in human resources management (HRM) is a good move; the Bureau of Labor Statistics (BLS) states that the employment in this field will expand by 21% by 2020, which is faster than average for all occupations. Specifically, employment is expected to expand 55% in the employment services industry. About 17% of human resource specialists work in this field, so this means that there will be a strong increase in demand for your services in the coming years.
The median pay in this field is also solid. BLS reports that human resources specialists earn a median salary of $52,000. The top 10% in the field earn more than $90,000 per year. Most of those professionals are in the upper levels of human resources management. To rise to that level, you will need to have a master's degree in human resources, in most cases.
Money magazine and Salary.com have also in recent years ranked the position of human resources manager as one of the top ten jobs in America, based upon job growth, creativity, earnings potential and flexibility.
Why Earn a Master's in Human Resources?
Returning to school to earn your master's is a lot of work. But many professionals make the choice to earn their master's in human resources for the following reasons:
Improve ability to recruit a strong workforce. The very best companies do not become the best by a matter of chance. Becoming a good company takes plenty of work and focus, as well as quality people. You need to be able to hire the best people for the right jobs. Earning a master's in HR will provide you with the skills to learn how to best identify the skills that companies need, how to search for and find the best people, how to recruit the best talent, and how to keep them.
Increase your earning potential. Wages for people with a master's degree in HR are high, with the median salary coming in near $100,000 in 2015, according to the Bureau of Labor Statistics.
Influence decision making for your company. Companies today need to be flexible, be able to innovate, expand and grow. HR is an important part of growing a business. With a master's you can help your company to better examine its long and short term goals to ensure that proper planning is being done. You also will have better expertise on compensation and benefits; employee and labor relations; HR development and strategic management.
Create innovative employee solutions to boost employee motivation.
Improve the welfare of employees. Employees should be focused on doing their jobs the best. A good HR department will provide them with the best possible benefits and the best possible environment in which to work.
Your master's degree will provide you with the advanced human resources skills to accomplish all of the above.
Another major benefit of earning an advanced degree in human resources is that if often leads to higher positions in a company outside of human resources. Some former heads of human resources departments have risen to the level of CEO.
As you are looking at human resources program, look for a program that follows the Society for Human Resource Management (SHRM) 2010 edition of HR Curriculum Guidebook and Templates. This means that the program has met rigorous HR education standards of quality.
Featured Online Master's in Human Resources
Master of Science in Human Resource Management: Human resources managers today are viewed more as strategic business partners and are expected to provide detailed HR knowledge and also a good understanding of business needs and strategies. This master's degree from Capella University in Human Resource Management will help you to increase your HR subject matter knowledge and increase your abilities to think beyond regular office boundaries. This MS specialization in HRM is recognized by SHRM as aligning with the Human Resources Curriculum Guidebook and Templates.
Master of Business Administration – Human Resources Management Specialization: This graduate-level specialization from Northcentral University stresses the relationships between human resource capital, leadership and the business organization. You will have the chance to explore all areas of HRM, and you will be able to address some of the most pressing HR issues in the world economy today. This program also aligns with SHRM's HR Curriculum Guidebook and Templates. This means that you know that this graduate program meets rigorous HR education standards.
Master of Business Administration with a Concentration in HRM: If you want to move higher in the human resources field, or you are readying yourself for the Senior Professional in Human Resources exam, this degree program from the University of Phoenix will help you to improve your HR skills. You will take classes in organizational leadership, human resource law, and other courses that will help you to grow the leadership skills that you need to move up in this growing field.
Master of Science in Human Resources: In this master's program in HRM from Western Carolina University, you will have the opportunity to earn your degree fully online from a program that was ranked as a best buy in distance education by GetEducated.com. It is currently ranked #3 out of 40 online HR programs around the country. Most professionals are able to graduate from this program in less than three years.
Master of Science in Human Resource Management: This online program from Florida International University is one of the top ranked HR programs in the country. This comprehensive curriculum will help you to become a strong link between the workforce in your organization and its success in the future. This is a one year, accelerated program that you can take mostly on the weekends. You will be well qualified to become an HR manager, international human resources consultant or an employment development professional.
Master of Science in Human Resource Development: When you complete your master's degree in human resource development online through the University of Texas at Tyler, you will study with some of the best human resources scholars and professors in the country. In this two year, full time program, you will complete your degree entirely online by doing classes, research and projects from your home.There is no thesis needed.
Master of Science in Human Resource Development: This program from Villanova University is helping to revolutionize HR education at the master's level. You will be able to gain an excellent foundation in the core competencies of human resource management, and you will have a strong focus on developmental, strategic and global issues. You will learn a lot about organizational change, human resource planning, international human resources, project management and organizational training. You can complete this online master's program in two years. Villanova is featured in our top 100+ Online Masters Degree report for 2017.
Popular Career Paths for Master's in Human Resources
A master's in human resources will provide you with the skills to work in the following occupations:
Human Resources Manager
HR managers are responsible for planning, directing and coordinating all of the HR administrative functions of a company. They must oversee recruiting, interviewing and hiring of new employees. Also, they consult with senior management on how to plan strategically to grow the company.
Common duties in this position usually include:
Coordinate and plan the workforce for a company to use employees' talents to the best possible extent
Serve as a link between management and the employees of a company
Plan and oversee all of the benefits of a company
Serve as consultant with senior managers to advise them on critical HR issues, including equal employment laws and regulations
Supervise and coordinate the work of support staff and specialists
Handle staffing problems, mediate any disputes and direct any employee disciplinary actions
Every company wants and needs to attract, motivate and retain the best employees and match them well to jobs that they can do well. HR managers are able to do so by directing all of the major administrative functions of a company. They oversee employee relations, maintain regulatory compliance, and are in charge of payroll, training and benefits.
HR managers also work with the company's top executives to keep strategic planning for the company on track. They find ways to increase the value of a company's employees to make sure they are used to maximum efficiency.
Depending on the size and type of company, you could be one of several types of HR managers:
Labor relations directors: Responsible for the oversight of employment regulations and policies in both union and nonunion organizations. They are in charge of drawing up, negotiating and administering labor contracts.
Payroll managers: In charge of the operations of the payroll department. They must ensure that all areas of payroll are processed properly and on time.
Recruiting managers: Oversee recruiting and hiring of the HR department. They usually will supervise a group of recruiters, and may take on these duties themselves when they are hiring for an upper level management position.
Job demand for HR managers will increase by 9% by 2024, which is faster than average. Employment growth will depend upon the industry and the specific company, but there is stronger economic growth occurring and there could be more companies opening and expanding. This could drive the growth in the HR management field more than expected.
The median wage for HR managers was $104,000 in 2015.
Compensation and Benefits Managers
These managers are responsible for planning, directing and overseeing company programs to determine how much the company should pay its employees. They also will plan, direct and coordinate health insurance plans, retirement plans and various other benefits that employees receive.
Compensation and benefits managers usually have the following duties:
Set the pay structure and benefits program for the company
Determine what the going wage rates are for the position across the country, and possibly modify compensation plans according to research
Evaluate the benefits policies for employees to see if the are competitive and current
Choose and manage various insurance and benefits vendors and brokers, and ensure that they offer the best options for employees
Provide oversight for the pay and benefits distribution for employees
Prepare program budgets and keep departmental operations under that budget
Some managers in small and medium-sized companies might administer the benefits and compensation programs themselves. In larger companies, they may oversee either one or the other. All compensation and benefits managers, however, must meet on a routine basis with upper level management, the managers of other HR departments, as well as financial officers for their company. They provide much needed expertise and provide recommendations to keep compensation and benefits policies on the the cutting edge.
Employment for compensation and benefits managers will grow by 6% by 2024, which is about as fast as average. Companies are focusing on reducing the costs of their compensation and benefits packages, and some of them are setting up more complex programs. Some may include pay for performance systems as well as health and wellness programs. Companies will need better managers in compensation and benefits to direct these more innovative programs.
Because of recent healthcare reform, companies also need to have more advanced benefits managers to help them select and update their benefits programs. Compensation manager also will be required to analyze current compensation policies and upgrade these programs as needed.
Compensation and benefits managers earn a median salary of $111,400 as of May 2015. The top 10% earned in excess of $187,000 per year. Because of the high level of pay for these managers, earning a master's degree in human resources is often a great way to enjoy a high paying career with high levels of responsibility.
References