<!- mfunc feat_school ->
Featured Programs:
Sponsored School(s)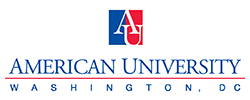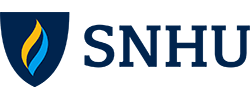 <!- /mfunc feat_school ->
Modern studies in criminal justice follow the global perspective that impacts the role of the internet in the crimes of today. By addressing crime studies in terms of local and international factors, each graduate can see how cultures and international laws affect criminal justice outcomes. By completing an advanced degree in this field, many prospective employers will value that knowledge and information, which has not been widely taught until recently.
Law Enforcement Administrator
Crime Prevention Specialist
Criminal Rehabilitation Counselor
Forensic Investigators
Customs Agents
Correctional Administrator
Cybersecurity Specialist
Criminal Justice
Fire Chief
All of these positions have responsibilities that would be better served by the kinds of skills and knowledge that is taught and developed through a master's level degree in criminal justice. As such, getting to the leadership positions within the criminal justice sectors of our society will also find increased levels of responsibility and authority. With those will come increased salaries, as found when looking into the above career options for a graduate with a master's degree in criminal justice.
According to CareerBuilder.com, the average national salaries for the above careers all ranged between the $70,000-$100,000 range. As with all averages, there will be some areas where people make a lot more, and in some areas they will make less. With more experience, also, an applicant would be on the higher end of the spectrum of salaries.
The following list is made up of some of the best online degree programs for someone considering a master's degree in criminal justice. Along with the name of the degree and the name of the school, information is included that will give a better idea of some things that are offered in that program at that school.
Why Earn a Master's in Criminal Justice?
Earning a master's degree in criminal justice will exhibit your strong commitment to public service, and will increase the level of respect you get in your organization. This is true whether you are employed in law enforcement, corrections or rehabilitation.
Also, a master's degree in criminal justice will usually be specialized in a certain area. This fact can help you to get a higher level, managerial position with a higher salary.
More benefits of a master's in criminal justice include:
Leadership: Your master's degree will often qualify you to move into a leadership position that could take you many years to earn with just a master's degree. For example, a master's degree in criminal justice can help you to qualify for a job as an FBI special agent. According to the Bureau of Labor Statistics, a bachelor's degree holder has to have at least three years of work experience before they may qualify. You also will need to have a master's degree generally to attain positions in upper level management in criminal justice, and as a public policy advisor.
Specialized skills: A bachelor's in criminal justice gives you a general criminal justice education, but a master's degree will require you to specialize in a single area of criminal justice. For instance, you may focus on criminal corrections to prepare you for a career as a corrections officer. Or, you may focus on studying the corrections system so you can gain employment as a researcher on offender rehabilitation programs.
Better qualifications: You will generally be better qualified than master's holders for criminal justice-related jobs in the field than those with only a master's degree. This will often provide you with an advantage for an entry level position in criminal justice.
Higher salary: Being able to work in a leadership role with your master's degree usually means that you can start at a higher salary. For example, the median salary for a police officer with a bachelor's degree in criminal justice can earn a median salary in the US of $48,500. A police lieutenant with a master's can earn up to $65,700.
Featured Online Master's in Criminal Justice
Popular Career Paths for Master's in Criminal Justice
Correctional Officer or Bailiff
A correctional officer is responsible for the oversight of people who have been placed under arrest and are awaiting trial, or have received a criminal sentence to serve time in prison.
A bailiff is also known as a court officer, and are usually senior law enforcement officers who must maintain the safety of a courtroom. Their duties can vary depending upon the jurisdiction. They generally are responsible for enforcing the rules of the courtroom, helping judges, providing security for juries, and also providing security for the courthouse.
Common duties of correctional officers include:
Enforcing the rules that keep safety and order in prisons and jails
Supervise all of the activities of inmates
Help to rehabilitate and counsel inmates
Inspect prison facilities to make sure that they meet safety and security standards
Search inmates to determine if they are holding any illegal items
Provide reports on conduct of inmates
Correctional officers also must inspect facilities for contraband on a regular basis. Some jails and prisons require correctional officers to conduct several cell inspections on each shift. They also are often responsible for inspecting mail and visitors for any illegal items.
The job outlook in this profession is average, with 4% growth expected overall. There are some states that will have more prisoners to oversee in the future. However, some new drug laws are reducing the amount of jail time that convicts are receiving, and this is affecting how many correctional officers and bailiffs are employed in some jurisdictions.
The median pay for correctional officers was $40,500 in 2015, and was $41,670 for bailiffs in the same year. Many correctional officers in some states may get overtime so they can expect to earn a higher salary. The top 10% in these professions earn a salary of $73,000 on average. Most of those are senior level workers with master's degrees.
Emergency Management Director
These public safety officials prepare plans and procedures to respond to natural disasters and various other emergencies, include terrorism. They also are responsible for leading public response after and during such emergencies. They must work closely with other public safety officials, public officials, government agencies and nonprofit groups.
Common duties include:
Assessing the hazards in the community and preparing plans for emergency response to reduce the risk to people and property
Conduct meetings with public safety officials and companies to get recommendations on the best responses to various emergencies
Set up emergency response training for volunteers, staff and other stakeholders
Conduct preparation and damage assessments after emergencies or disasters
Work to obtain federal funding for planning and emergency management exercises
Emergency management directors must plan and lead responses to terrorism acts and natural disasters to reduce the risk to the public. Directors have to analyze equipment, resources and staff that is available to respond to these emergencies. If equipment and resources are ever in short supply, directors have to either revise plans or get more resources from other states or communities.
After a public emergency, directors are in charge of assessing community damage and must work with other stakeholders to get help and supplies into the area as needed. Directors often need to obtain state and federal help to execute the emergency response plan and to give help to needy citizens.
Most directors will coordinate with police departments and emergency medical teams to find and share much needed equipment during emergencies.
The job outlook in this field is bright, with job increases in the area of 6% by 2024. Employments is increasing as local and state governments are putting more emphasis on being prepared for terrorist acts and natural disasters. Employment growth can be limited in some areas if budgets are being reduced.
Another area of potential job growth in in private companies. Emergency management directors are needed to help companies to provide important services and products after a natural disaster or terrorist emergency.
References
<!- mfunc feat_school ->
Featured Programs:
Sponsored School(s)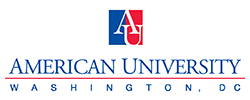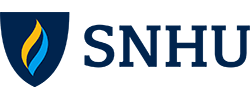 <!- /mfunc feat_school ->