<!- mfunc feat_school ->
Featured Programs:
Sponsored School(s)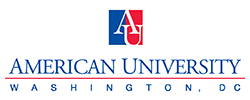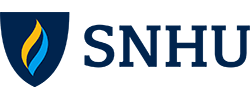 <!- /mfunc feat_school ->
The field of forensic accounting takes an interdisciplinary approach, using generally accepted accounting procedures in order to determine whether there are irregularities in financial statements. It also includes knowledge about private law, civil law, public policy, auditing, financial analysis, business, and economy. A forensic accountant is responsible for analyzing financial and business reports, and the findings may later be used during legal proceedings. Usually, the skills of a forensic accountant are needed in bankruptcy hearings, business valuations, corporate fraud, insolvency cases, and various other crimes against property and economic crimes.
The field of forensic accounting is a type of sub-specialization, touching on a variety of fields. It is part of accounting, forensic studies, and business. While it is popular for those who have already completed an accounting degree, the Forensic Accounting MBA degree is equally interesting for those with other types of background. During the degree program, students are exposed to real life situations to help them to gain the necessary specialized accounting skills that are required in the identification of fraud. These include understanding digital forensics, financial reporting systems, and business contexts, while at the same time knowing how to build a legal case. This is why the Forensic Accounting MBA is also very popular for those who have studied law in the past.  Jump to 9+ Forensic Accounting Online MBA Programs for 2017.
Why Earn a Forensic Accounting MBA?
When you finish a Forensic Accounting MBA degree, you will be able to take your career to the next level, where you get involved in investigating possible fraud. Because you also have a focus on business through the MBA core, you will be able to come up with methods of fraud deterrence, which can be applied by governments and businesses. Of particular interest for many is that completing this degree gives you the 150 credit hours required to take the CPA (Certified Public Accountant) examination. An added benefit is that completing this particular degree will significantly increase your salary and other forms of compensation, as well as making it more likely that you will take on positions of leadership and management.
Admission Requirements
Schools are entitled to set their own admission requirements for the degree programs that they offer. MBA programs have competitive admission requirements, in order to ensure only the best students come forward. The requirements set by The Touro College and University Systems is a good example of what is required. Their admission requirements are:
• A bachelor's degree from an accredited educational institution
• GMAT/GRE test scores
• Two letters of professional recommendation
• A personal statement to explain goals, interests, and motivation for a graduate degree in business studies
• TOEFL/IELTS or other type of English proficiency test for non-native English speakers
• Prerequisite undergraduate courses (usually finance management, principles of accounting I and II, microeconomics, marketing, macroeconomics, computer literacy in business applications, and statistics)
Curriculum and Courses
Just as each school can set its own admission requirements, they can also set their own curriculum. However, in order for a school and particularly a program to be accredited and retain accreditation, it must meet certain educational standards. This is why you should only complete an accredited degree. The curriculum set by the Southern New Hampshire University is quite representative of those offered by other schools, with courses such as:
• Introduction to Forensic Accounting/Fraud Exam
• Detection and Prevention of Fraudulent Financial Statements
• Investigating with Computers
• Mathematics and Statistics for Business
• Economics for Business
• Financial Reporting and Analysis
• Business Law
• Human Behavior in Organization
• Business Environments, Innovation, and Leadership
• Accounting and Financial Analysis
• Leading in an Organization
• Marketing and Strategy
• Ethics, Corporate Culture, and Social Responsibility
• Finance, Economics, and Decision Making
• Government Impact on Business
• Operations Management and Technology
Career Outcomes and Job Titles
Once you graduate from a Forensic Accounting MBA, you have the opportunity to work either in government or in business. Within both options, there are many different career opportunities available to you. Some of the possibilities include:
• Working for the SEC (Securities and Exchange Commission) as an accountant, auditor, or examiner.
• Working for a company like RGL Forensics, which works in the public, corporate, legal, and insurance sector.
• Working as a consultant for a company like Meaden & Moore, performing investigative accounting functions.
Job Salary & Outlook
The U.S. Bureau of Labor Statistics (BLS) reports that all accountants and auditors earned an average of $67,190 per year as of May 2015 at bachelor's degree level. Holding an MBA degree, on average, increases annual salaries by $15,000, meaning you can expect to earn around $85,000 per year. The BLS has also reported a projected 11% rise in demand for these professionals by 2024, which is faster than the national average.
Scholarships and Grants
• British Chevening Scholarships for International Students, which is funded by the Foreign and Commonwealth Office of Great Britain for those who want to study at graduate level in the field of academia, religion, civil society, media, business, and politics. They award around 1,500 scholarships each year for those who want to study in the United Kingdom.
• Eiffel Excellence Scholarship Program, which was originally initiated by the French Ministry of Foreign and European Affairs, offering up to 1,200 Euros to students who wish to study in France, enabling them to travel to and from the country and to take part in cultural events. Students must major in political science, law, business management, economics, or engineering.
• Fulbright Foreign Student Program, which is a very prestigious scholarship program for those interested in studying abroad. Very stringent eligibility criteria exist, mainly being top of the class during undergraduate programs.
• Baptist Foundation Scholarship, which offers multiple scholarships to those who qualify. Eligibility criteria include being a legal resident of Alabama, being a member of the Southern Baptist Church in good standing, being a full time student, and having a GPA of 2.0 minimum. The scholarship is non-renewable, although students can reapply for it each year if they need to.
• Deep South Region Scholarship, which is offered to those who are enrolled in an accredited college or university and studying at graduate degree level.
Additional Resources
International Institute of Certified Forensic Accountants (IICFA)
Association of Certified Fraud Examiners (ACFE)
Institute of Certified Forensic Accountants
The Association of International Accountants (AIA)
National Association of Forensic Accountants (NAFA)